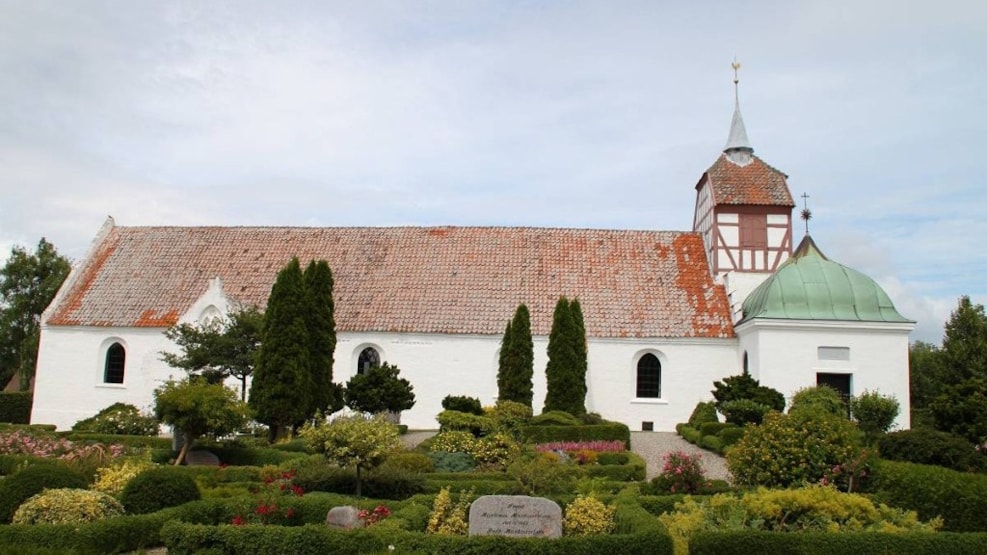 Viby Church
Viby Church is a "road church" and is therefore open during the day.
Viby Church is prominently located on a hill and is eye-catching because it lacks a tower.
The church is quite unusual because of its distinctive half-timbered tower from the 18th century. The extension with a domed roof has been a burial chapel for the Juel family on the nearby Hverringe Estate since the 19th century.