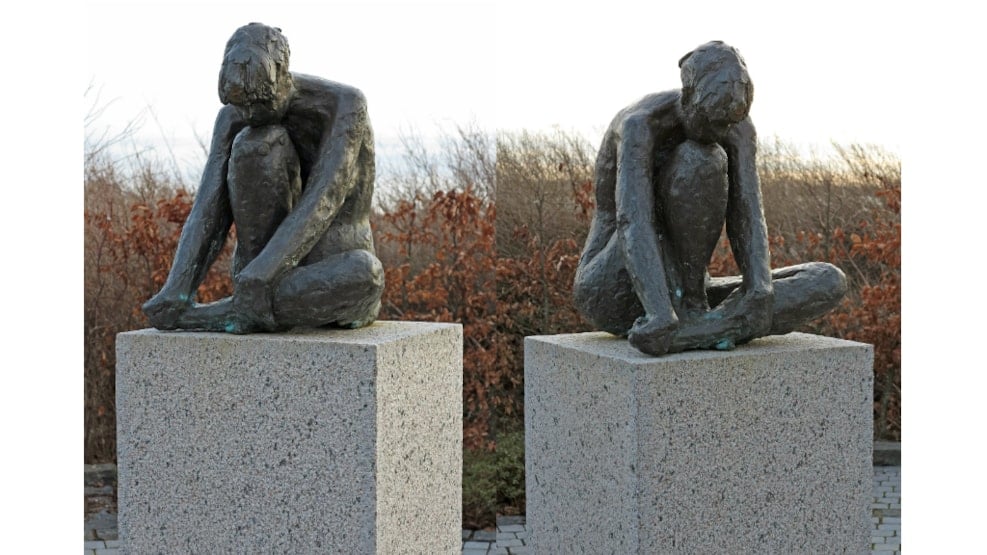 Thoughtful girl
The thoughtful girl sits immersed in her own thoughts in Kerteminde's old cemetery.
The thoughtful girl is sitting in Kerteminde old cemetery in Vestergade.
The sculpture is founded on its plinth of Bornholm granite, and it represents a thoughtful girl who is immersed in her thoughts.
Erected in the cemetery in 2013, the sculpture was funded and donated to the cemetery by a circle of the artist's friends.