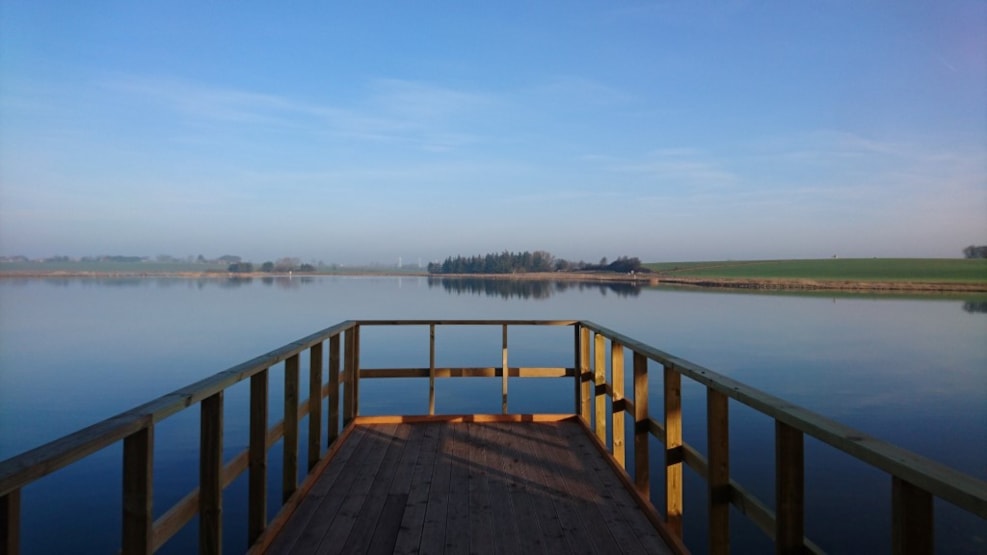 Sybergland
On the outskirts of Kerteminde City, lays Sybergland, where hiking, nature, and shelters are readily available for anyone to enjoy.
Do you like nature, fresh air and outdoor life? Then you will love Sybergland. Take you lunch to go and find one of the many benches spread around the area to enjoy your lunch or enjoy a night of camping in the free, at one of the shelters.
FOR YOU AND NATURE
Sybergland is divided between a recreational area with hiking paths, campfire grounds, and shelters and a nature area, with meadows where nature must be allowed to develop on its own.
The nature area is accessed by gates, but no paths have been laid out. Be aware that there is grazing cattle in the area; the Sybergkvæg, thus if one wishes to go inside, one must be alert and if bringing a dog, said dog must always be on a leash. Practical footwear is also highly recommended.
Likewise, it is possible to visit the farm shop, where you can buy different cuts of meat from the cattle, which is characterized by intense flavour and dense structure.
Sybergland is a new, artificially made nature area, that until 2012 was an area used for traditional agriculture.
For many years Kerteminde Municipality has had a desire for recreating a recreational nature area close to the city. Finally in 2012, Kerteminde Municipality managed to take over the 177 acers of old agriculture land and turn it into a flourishing nature area that can be used by anyone, big and small.
Sybergland is a central part of Tårup Inddæmmede Strand. The area is named after one of the great painters from Funen, Fritz Syberg (1862-1939), who lived in Over Kærby. He found great inspiration for his paintings in the hilly landscape around the city.
History of the area – From Fjord to Cornfield.
Originally, the area was a shallow fjord that ran between Hindsholm and Funen. In 1812 the area was dammed, so that the area could be cultivated. The first many years, it was inhabited by grazing cattle in the summer. This meant that a rich plant and bird life arose and lots of motivation for painters like Fritz Syberg and Johannes Larsen along with it.
In the mid-1920s, there had been invented efficient enough pumps that the fjord now could be drained completely. This made it possible for the area to be used for agriculture and thus the meadow and wading birds disappeared. This "old" English landscape from before 1926, has been the inspiration for Sybergland.
More information