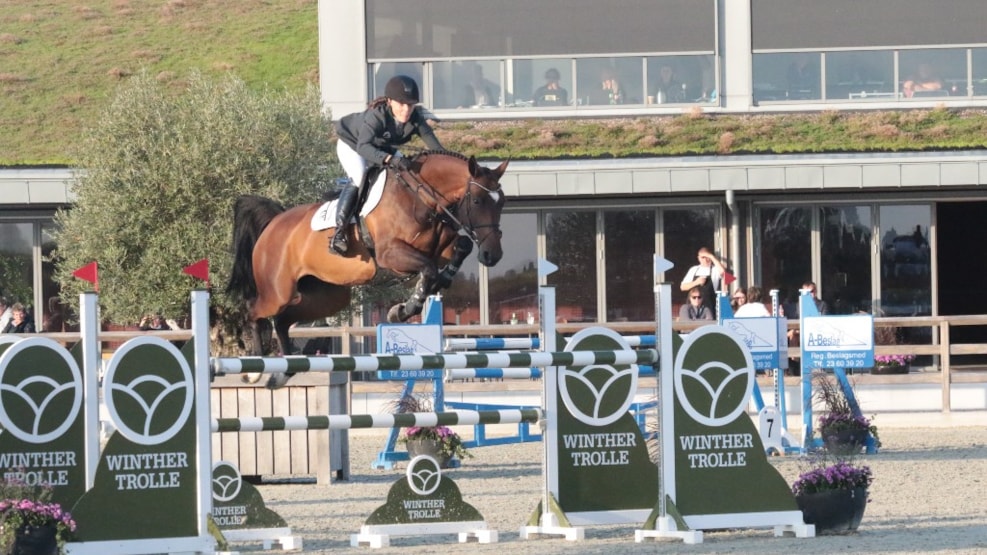 Stutteri Ask
Stutteri Ask offers many large events within the equestrian world.
On the north-western part of Hindsholm, you find Denmark's largest stallion station for showjumpers, Stutteri Ask. Beautifully located in the landscape with views of both Schelenborg Estate and Dalby Bay. (Bogensøvej 254, 5390 Martofte)
Come by for one of the many events at Stutteri Ask and experience some of Denmark's most beautiful breeding horses, which for the most part have achieved competition results at the highest international level. If you arrive in good time, you can visit the stables, see the horses up close and breathe in the air of true horse passion.
Stutteri Ask has horse shows from April to October. Among others, you can experience the "Stutteri Ask Trophy", which is a competition in show jumping for children and young people, which will help to develop and promote the Danish youth elite in show jumping. You can get up close at when the "Stutteri Ask Summer Show" in show jumping is held in July. Worth a visit is also the foal show in July and the Elite Mare Show in October. Not to forget the Open House, the Stallion Show and all the other highlights at the Stutteri Ask. Whether you are crazy about horses or not it's a great experience to attend a show at Stutteri Ask.
Stay informed about all events at www.stutteriask.dk