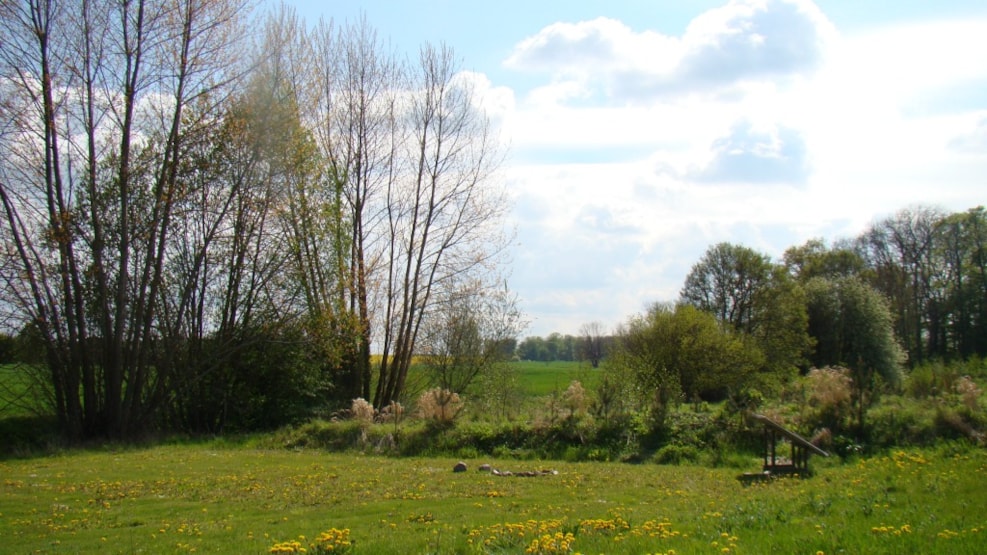 Skovbrynet Nature camp at Revninge
Enjoy Funen idyll of forest and stream
The site is located on the meadow by Kauslunde Å 100 m from the forest reserve. Set back from the road and housing. For families with children there is a playground close to our cozy half-timbered farmhouse. It is possible to park at the site.
Shopping 3.5 km - Spar market in Rynkeby, open 7-20 
Route explanation:
From Kerteminde 6 km: South of Revninge pass the church. After 1 km. on the mainroad towards Ullerslev turn right at Rørbækvej. After 1 km turn right by Kauslunde Å at a private gravel road (Haveskovvej).
Facilities:
Shelter: no
Toilet: Yes
Fire place: Yes
Water: Yes
Access from water: No
Dogs can be allowed (by a line): Yes
Horses can be allowed: Yes
Possibility of shower: no
Accessibility:
Perambulator: yes
Wheelchair: No
Wheelchair with attendant: No
Walking-impaired: No
Weak-sighted: No
Handicap toilet: No
Read more at
http://udinaturen.dk/facilitet/Skovbrynet-Naturlejrplads/8037
Owner
Jesper og Birgit Valentiner
Haveskovvej 220
5540 Ullerslev
phone. 26 52 03 17 / 30 24 27 29