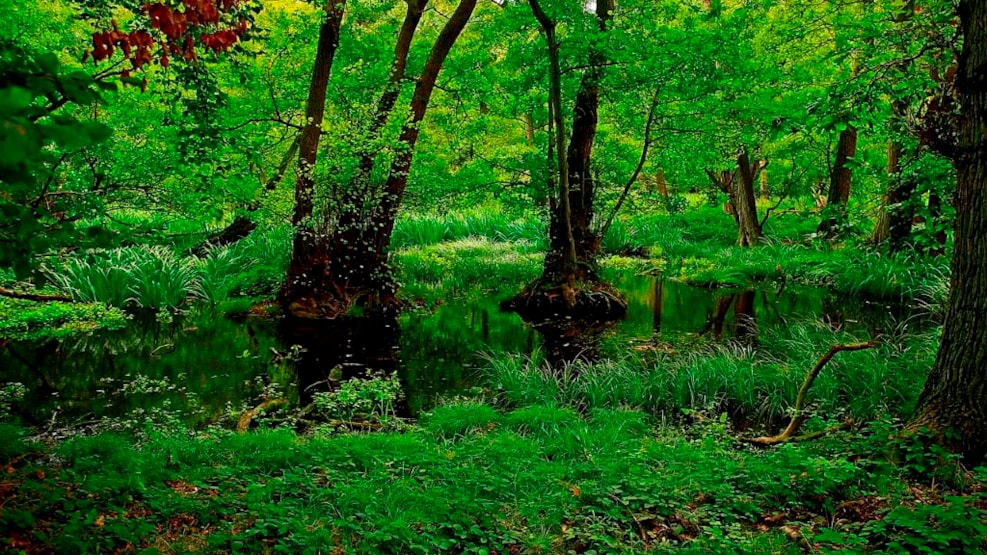 Romsø
Romsø is an uninhabited island with beautiful nature and rich wildlife.
On Romsø there is beautiful nature with beautiful lakes, a lighthouse, a hunting lodge, rich wildlife and, above all, no cars.
Romsø can be visited, but should be visited with the right spirit
The island is not a tourist attraction that you observe and experience "from the outside". On the contrary, if you are "susceptible", Romsø will affect you mentally and set your mind in motion.
There are so many places where you can be entertained and have a once-in-a-lifetime experience. This is not the case on Romsø. In principle, nothing happens – there is no bathing beach, no coffee, ice cream and sausages, no public toilets, tiling or service. And there is no guarantee of good weather either.
Not much happens on Romsø that our reptilian brain hasn't experienced before, or something that you haven't seen or would be able to see elsewhere in the world.
But the authenticity and undisturbedness are exceptional. The island should be respected and met on its terms and with that purpose or left alone if you are actually looking for something completely different.
Hverringe Gods is responsible for Romsø
Hverringe's sustainable operations include that the estate takes responsibility for responsible accessibility on nature's terms. The island should not become a traditional tourist destination. Therefore, the estate has imposed a restriction on the number of visitors, in addition to the restriction that lies in the birds' breeding period.
Sailing to Romsø
There are only fixed sailings twice a week in the summer, and in addition the boat can be chartered to a limited extent for visits, but the boat operator ensures that a maximum of 3000 visitors are sailed to the island annually, and that these visits are distributed with sufficient consideration for the island.
From 1 April to 31 August, it is possible to take the Romsø boat on a day trip to Romsø.