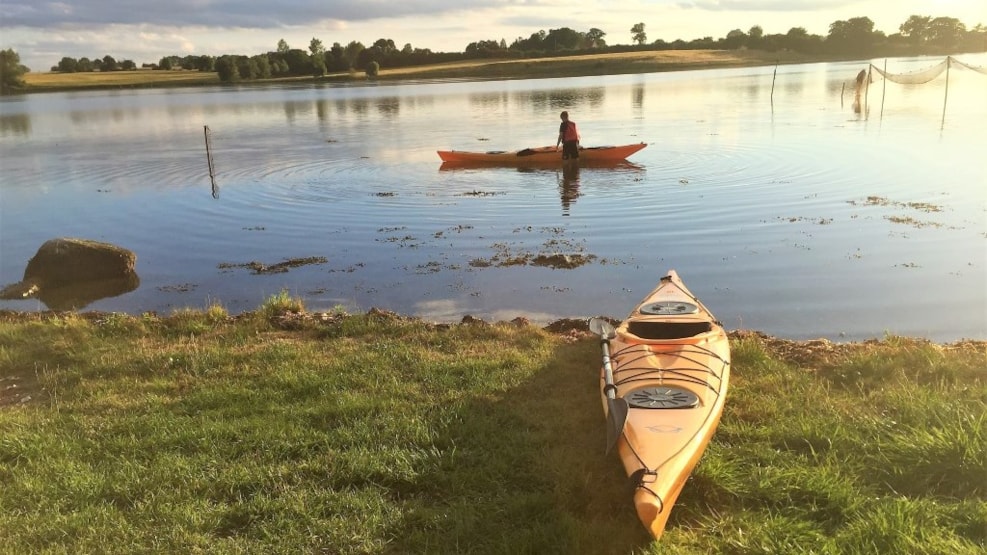 Rødkærgård Kayak rental
Kayak rental near Kerteminde
Rødkærgård has two kayaks available for beginners. These are flat-bottomed stable kayaks, that we rent out on a daily basis.
The kayaks can be rented from mid-April to October.
If you want to enjoy and see the beautiful nature from the water, it is a fun experience in a kayak. We have 200 meters to the fjord from the farm. The water depth in large parts of the fjord is quite low. This means it is relatively easy to get in and out of the kayak again. The kayaks are sink-free and have room for some luggage.
The flat bottom kayaks are suitable for beginners and can also provide a good experience for the more experienced.
Practical info
We have life jackets and paddles included in the rent. We have certain security conditions that must be signed before renting the kayaks.
The kayaks will be put in the water from the beach at Rødkærgård and will stay in the fjord.
All sailing is at your own risk. If there is too much wind, we reserve the right to cancel a booking. It should be a good and safe experience.