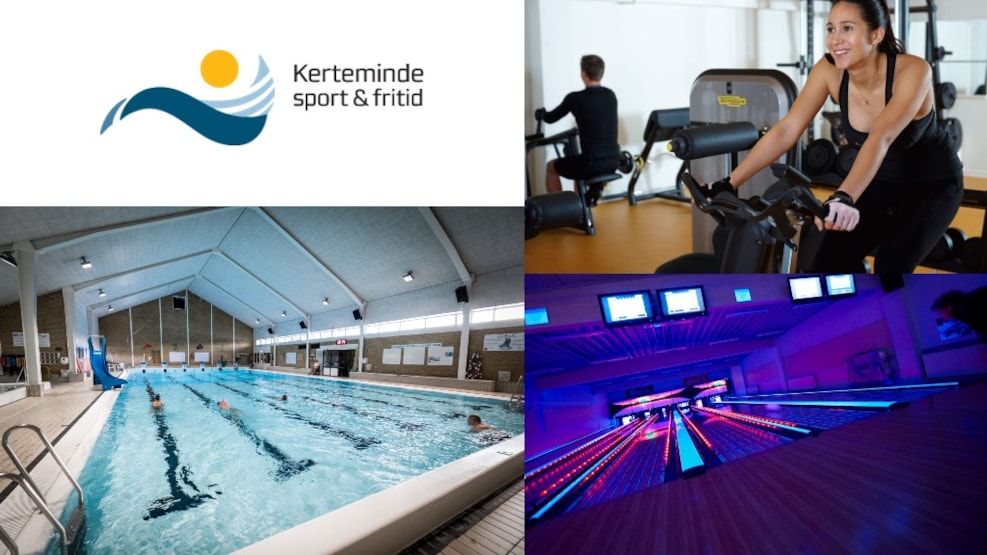 Munkebo Sportscentre
Munkebo Sportscenter is the active center for the North-East area - and a world with positive and good experiences. Munkebo Sportscentre refers to everybody. Children, youngsters and adults, everyone goes home with a good experience.

Munkebo Sportscentre is ready to meet the wishes you may have. All the way you meet good service and smiles.

Bowling has become a very popular entertainment sport. In Munkebo Sportcenter there is room for everybody - both the ones who come to have fun and have a cosy evening - and the ones who exercise the bowling sport on a competitive level. Invite good friend and family along for a game of bowling, dine int the centre or combine it with other activities.

The bowling hall contains 6 top modern courts. The computer system calculates the score and points for the single player automatically, and "children courts" are also available so everybody can join.

Contact MIC for specific oppening hours regarding the swimming and bowling facilities, etc.