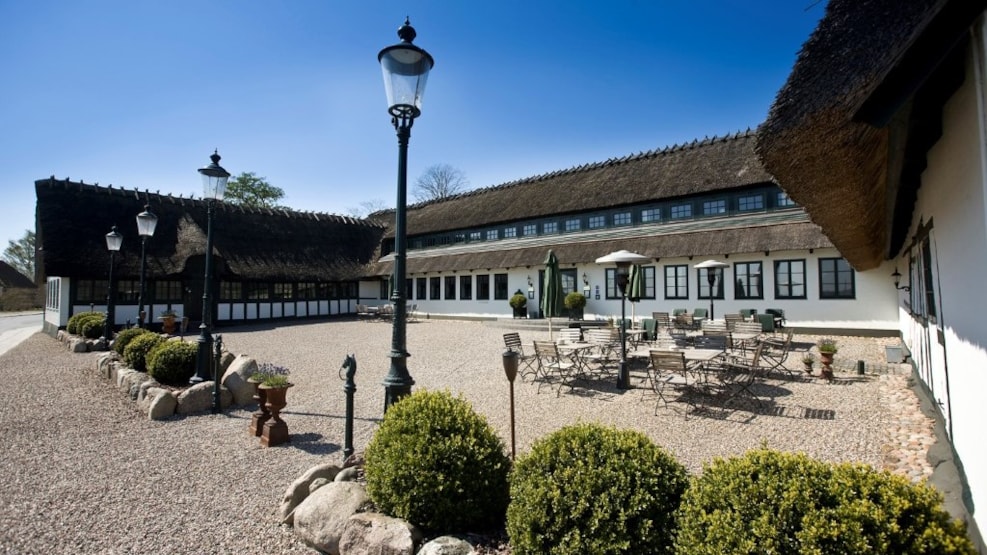 Munkebo Kro, Hotel
Munkebo Kro offers 22 charming rooms - elegantly decorated in old English style, but with modern facilities and free internet and TV. There are four room categories, and there are excellent solutions for couples of friends and families.
When staying with us at Munkebo Kro, you will have east access to the Sea, Nature and Kerteminde City. In the main house, we have a cozy common seating area, and we would be more than happy to give you a tour of the wine cellar. 
Staying at Munkebo Kro for the night may well offer more than just one experience. Therefore, we have designed serveral packages for people with different needs. If you are looking for a short break, we have favourable prices for extra nights. 
We serve breakfast in the restaurant Monday to Friday 6:30 to 9:30 and Saturday and Sunday 07:00 to 10:00 
Munkebo Kro create flexible solutions for all types of meetings. With a charming environment, sea air, good food and attentive service, we put your meeting objectives as our focus. Here, creative ideas are conveiced, effective decisions made and good ideas flourish. We take great pride in creating working conditions that create the right basis for the best meeting results.
Munkebo Kro is more than one experience , and everything we do is designed to give guests full attention . The place is a traditional Kro where food, wine and service can be enjoyed in a relaxing and comfortable setting. 


Oure Kitchen is open for dinner:
Sunday till Tuesday from 17.30-20.00.
Wednesday till Saturday from 17.30-21.00
Lunch: Friday till Sunday from 12.00-15.00
Special openings hours in December and January – please contact us for more information.