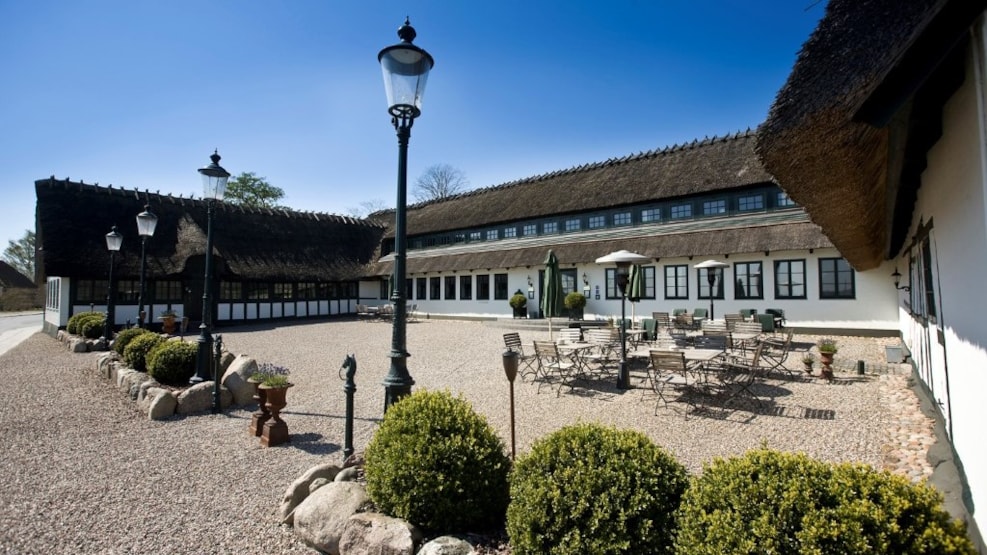 Munkebo Kro, Hotel
Munkebo kro has 23 charming rooms - elegantly furnished in old English style, but with modern facilities as well as free internet and TV. There are four room categories, and there are good solutions for couples and families.
When you stay at Munkebo Kro you have easy access to the water, nature and Kerteminde town. In the house we have a cozy living area, and we like to show off the wine cellar.
An overnight stay at the Munkebo inn can easily be more than one experience. Therefore, we have put together several stays where different needs are met. If we could tempt you with a mini-holiday, we have also made favorable prices for extra nights.
Munkebo Kro creates flexible solutions for all types of meeting activities. With charming surroundings, sea air, good food and attentive service, we put the purpose of the meeting first. Here, creative thoughts can be thought, effective decisions can be made and good ideas can flourish. We consider it an extremely noble task to create conditions that can provide the right basis for the best meeting results.
Munkebo Kro must be more than one experience, and everything we do aims to give our guests the full attention. The place is a cozy inn, where food, wine and service can be enjoyed in a relaxing and cozy setting.
Opening hours in the restaurant:
Monday to Saturday at 17.30-21.00

Sunday at 17.30-20.00

Lunch: Wednesday-Sunday at 12.00-15.00
Every day for meetings and parties - by advance booking
There is a charger for electric cars. Billed through the Spirii app.