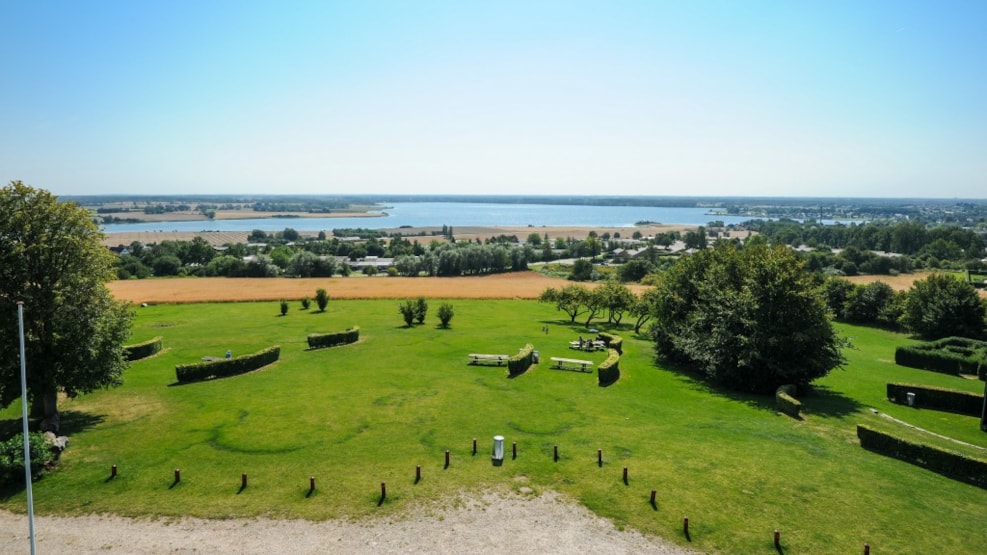 Munkebo Bakke (Hill of Munkebo)
Munkebo Bakke is an excursion spot with a nice view and several Viking finds
Munkebo Bakke (Hill) is definitely worth a visit and the unique experience is free
Funen's most beautiful view - enjoy it from The Hill and from the top of the tower, which is 58 m above sea level - or sit in the Viking ship - there is a copy of the Ladby ship -  and dream that you are sailing around the world - you can also immerse you in the many boards by the marked Viking finds and not least in the information house, where The Hills history is illustrated.
In the information house there is a toilet with disabled facilities.
The Hill has many tables/benches, where you can enjoy your brought food or coffee in the most beautiful surroundings, while the children play in the Viking ship or play in the labyrinth.