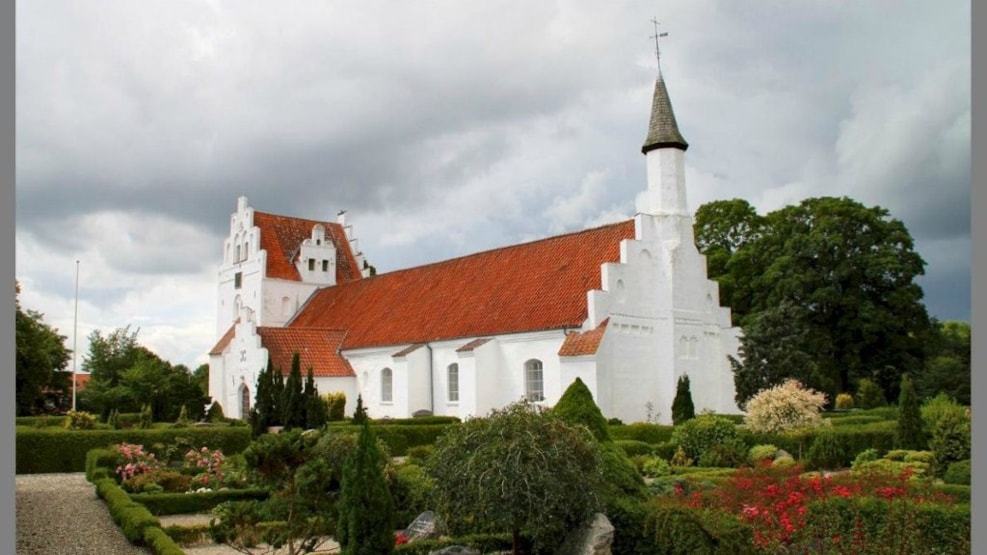 Mesinge church
At Mesinge church one of the old church barns is still preserved. Here the tithes which the farmers were paying to the church as taxes were kept. Later on it served as a hospital. It is a beautiful white building with thatched roof, Late Gothic bricked-up gables to the west towards the entrance to the cemetery.

The church has a slim, octagon turret above the chancel, where the bell was ringing for Communion.

The triptych from 1591 has a painting from 1635 and in the middle one from 1938 by Anne E. Munck. Pulpit from 1586 with oak carvings.