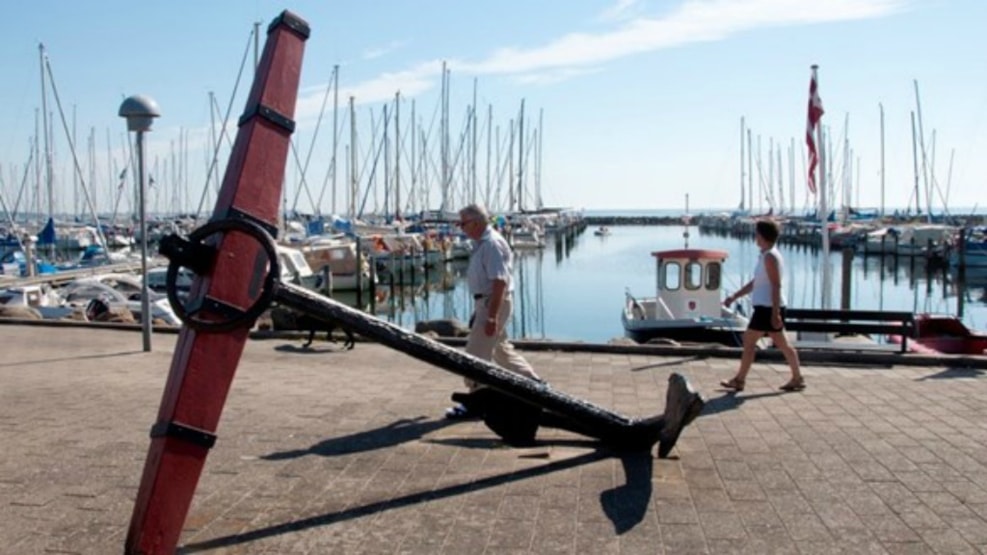 Kerteminde harbour and marina
Kerteminde Marina has been named one of Denmark's best marinas on several occasions and attracts many visiting sailors from Denmark and abroad. One of the major advantages of the marina is its short distance from the town.
Kerteminde Marina buzzes with life and a holiday atmosphere on the lovely summer afternoons and evenings once the visiting sailors have landed in Kerteminde and moored at one of the ten jetties in the marina.
The marina has space for around 700 boats, and you are always welcome to contact the harbour master's office by phone or email for information
about vacant moorings. Visiting sailors arrive in large numbers from Denmark and abroad.
Kerteminde Marina is known for its high standards and impressive range of facilities
– the two service buildings include toilets, individual and family bathrooms and a pleasure-boaters' lounge with kitchen facilities and information
screens. A launderette, restaurants and shops are just a few hundred metres away.
Tables and benches have been set up at the Marina, and various events will take place here during the summer. The adults can relax here while the
children have fun in the playgrounds along the waterfront. Some sailors stay on their boat and relax after their sailing trip, while others go ashore and perhaps cook dinner at one of the pleasant barbecues along the waterfront.