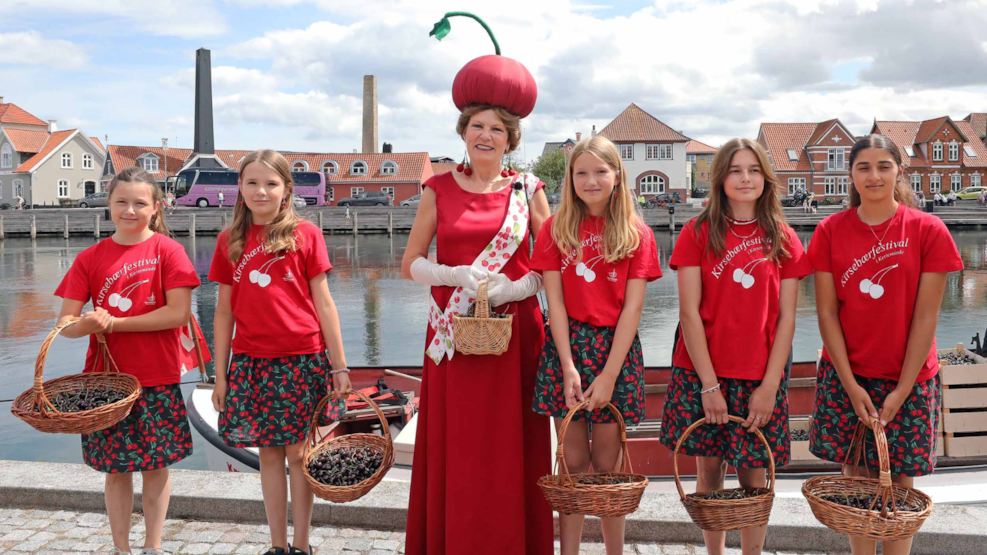 Kerteminde Cherry Festival
See, listen and taste the Cherry Festival in Kerteminde.
- Watch, listen and taste

The theme was cherries when Kerteminde in 2005 successfully joined the numerous festival towns of the world. The sweet, beautiful, attractive cherry has inspired composers, poets, not to mention painters, and in the world of art it has always been a symbol of life and love.

The cherry is circle-shaped and soft like the Funen landscape and associates to summer, love and passion.

True to the town's fame for a high cultural level, the festival will offer a lot of events in the fields of art, music and gastronomy. Music with popular soloists, art exhibitions showing works by local artists combined with a workshop.
SEE PROGRAM ON THE FESTIVAL WEBSITE