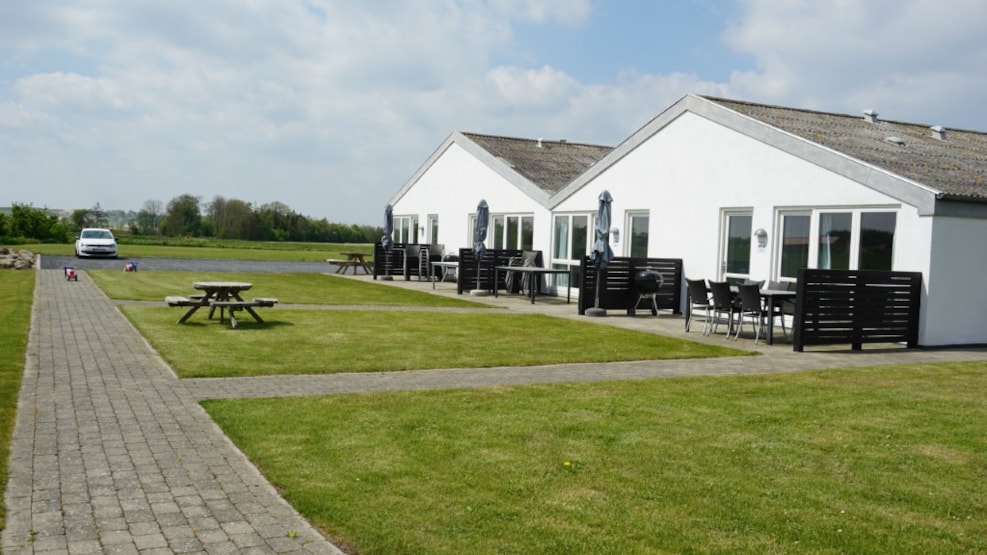 Kerteminde Byferie
Holiday homes on the outskirts of Kerteminde with a view of the Sybergland natural area, and within walking distance from one of Funen's best beaches and the city center of Kerteminde.
At Kerteminde Byferie, you can rent modern holiday apartments within walking distance from the beach, and the charming town center of Kerteminde. The apartments are peacefully situated with views of fields, the lakes in the Sybergland natural area, and the Great Northern golf course.
Kerteminde Byferie is a holiday complex with 18 holiday apartments, where the smallest apartment is a 2-person studio apartment, and the largest is a 12-person holiday apartment with a spa and sauna.
All apartments have free WiFi, a private terrace, as well as a shared tennis court, playground, trampoline, and sports court.