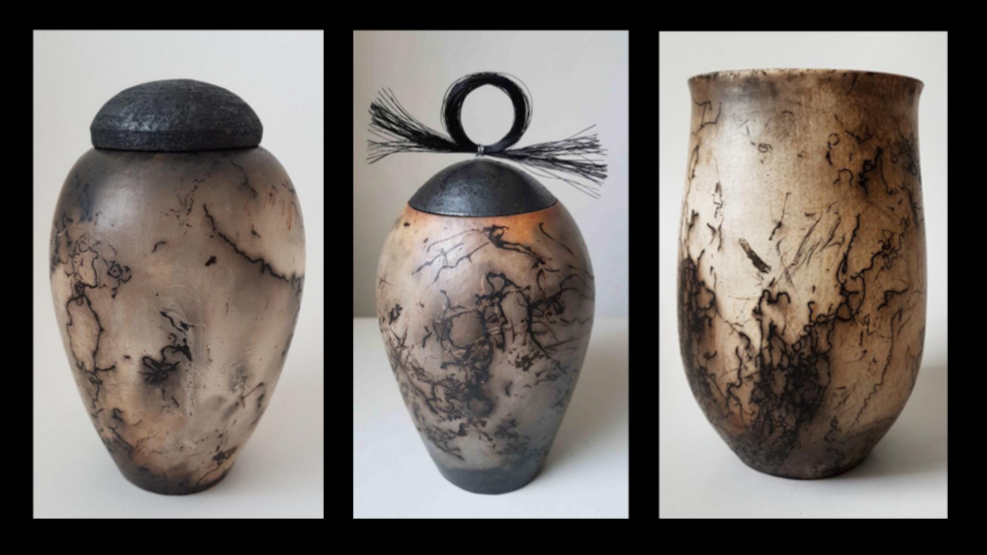 Helle Fabricius
Ceramics
Since 1994, Den Keramiske Smedje has formed the framework for my work with clay's many forms of expression and firing - for sculptures or practical objects. The forms are organic and the motif inspiration is often taken from the Bronze Age petroglyphs, the first images of our culture.
I also teach various ceramic disciplines at the workshop.
Open to visitors by appointment.