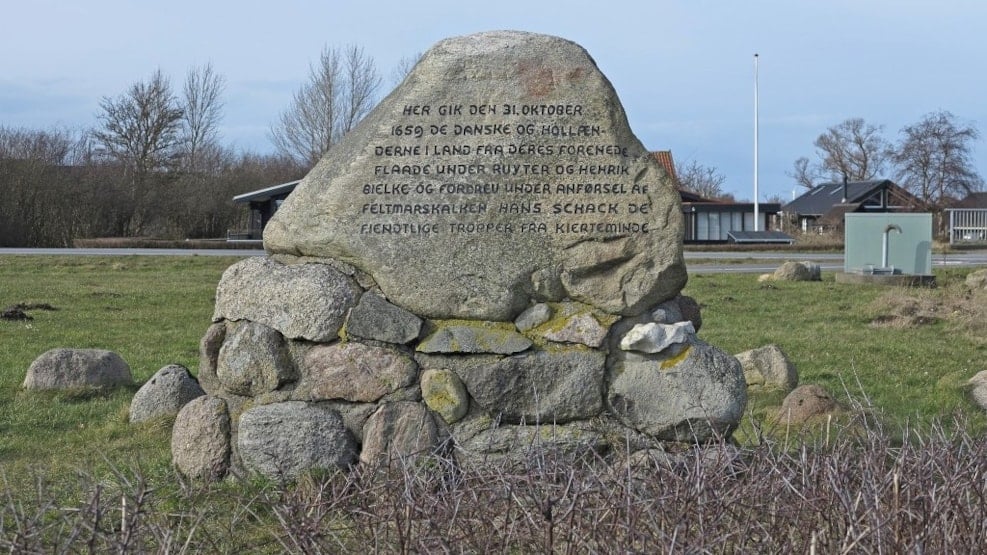 Gedenkstein am nördlichen Ende des Nordstrandes
At Kikkenborg stands a large granite stone in memory of the Dutch landing in Kerteminde. The Dutch came to our assistance during the Swedish War on October 31st 1659.  

Hans Schack, de Reyter and Henrik Bielke dislodged the Swedish troops from Kerteminde.  

A pair of riding boots and the sword which belonged to one of the fighting Danes are to be found in the Parish Church.