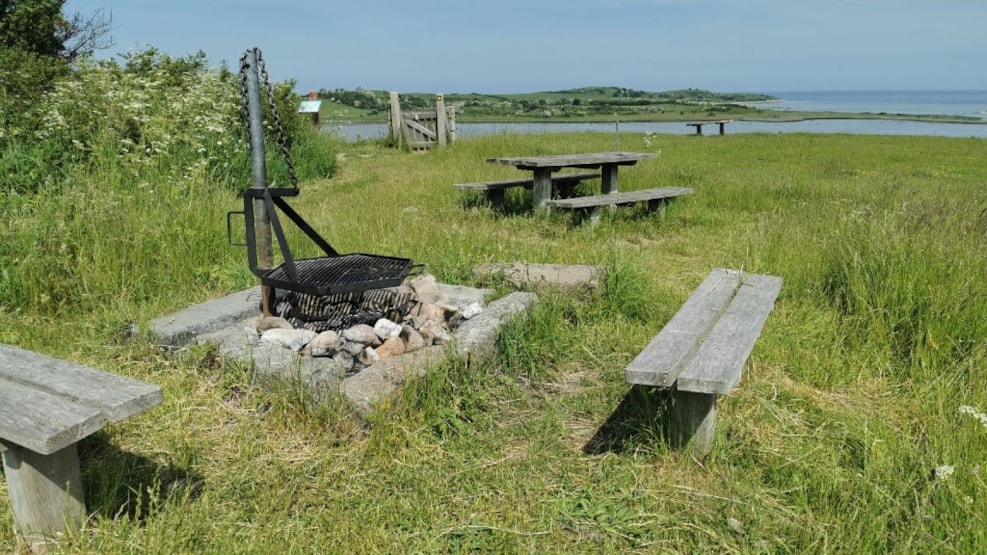 Fyns Hoved Shelter
The shelter Jøvet at Fyns Hoved can house 6 people and a small tent (4 people) besides the shelter.
The Shelter is situated at the top of the hill, right next to the woods and overlooks the ocean. At the shelter, there is a campfire site along with tables and benches and in the summer, you are able to use the toilet down by the parking lot, where you also are able to get water.
We ask that you take care of the shelter by cleaning up after yourself, consider the animals that graze in the nearby areas. Therefore, no loud noises or music.
The campsite is part of a project that aims to improve and recreate nature so the habitat for animals and plants keeps being the priority.
The Shelter has to be reserved, and can be reserved by Naturstyrelsens automatic booking system: www.booking.naturstyrelsen.dk

Other conditions
Parking is possible at the public parking lot at Jøvet

Owner
Skov- og Naturstyrelsen, Fyn Statsskovdistrikt, Sollerup
Sollerupvej 22
5600 Fåborg
Tlf.: +45 6265 1777
E-mail: fyn@sns.dk

Note that at the tent sites there is no access for guests with cars, autocampers, motorcycles, camping busses, camping wagons, scooters, mopeds.