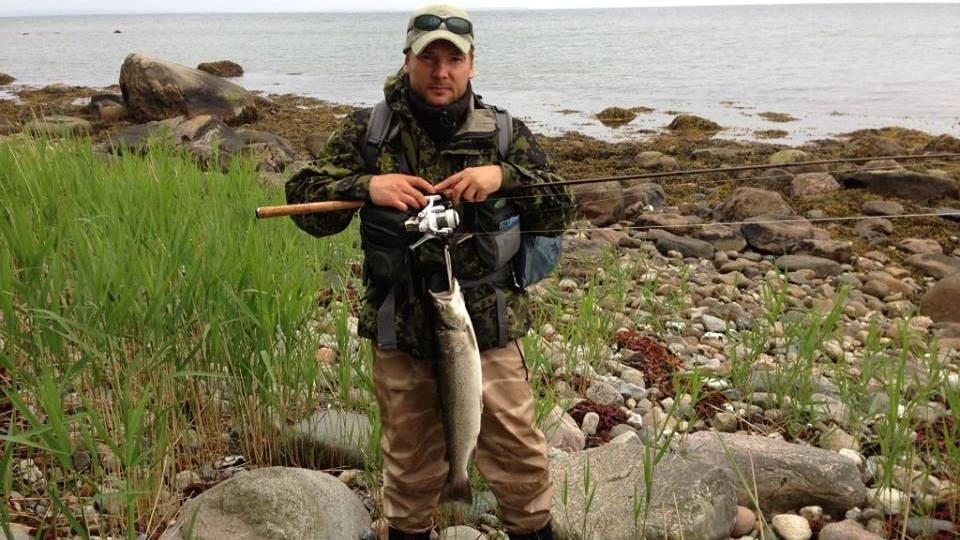 Fishing guide
Now we offer guide service with our own professional guides, who know what they are doing and are really updated with the fishing, tackle and the best spots to fish.
Niklas and Joe live and breathe for the fishing, so they are totally updated with the tackle and the right places to fish. Through their jobs in Go-Fishing they are in daily contact with fishermen on the coast, and they know where you have the best chances of catching a fish, when you visit Fyn.
No matter if you are fishing with spinning tackle or fly tackle they have the "magic formular" about which lures or flies that work and which spots are best in the period. That means that they can guide you in the right direction.
It is a good idea to start your holiday on Fyn with a guided day. That will give you the best chances for the following days on your own.
Language: We speak both German and English.
Successful fishing is mostly due to knowledge of the right fishing spots in relation to the time of year, the rhythm of the fish, the effect of the tide, food items, tackle and fishing technique. Things you cannot always know when you arrive at a destination that is new to you, like the coasts of Fyn or the rivers in Jylland.
Our guides have spent thousands of hours on the water, and besides that we get information from customers each and every day of the season, telling us exactly where the action is when you are visiting us.
In their luggage the Go-Fishing guides have a lot of fishing experience and they have been guided by top guides in many destinations. That gives them an important knowledge of what is important for you when you hire a guide. Our experience comes from places like Bahamas, Canada, USA, Sweden, Norway and other places.
We can offer you:
1/2 day on the coast (4 hours) DKR 1500,-
1 full day on the coast (8 hours) DKR 2500,-
Following hours  (Max 4 anglers) DKR 300,-
Salmon Fishing trips to Skjern and Varde Å (full day) DKR 3000,-
Seatrout Tours to Æbelø  Ask for price
Guiding on Langeland Ask for price
The angler must pay for license and permits himself.
The guiding is based on the angler/s driving in his/their own car to the fishing spots. If possible you fish with your own tackle, in case it is necessary we can provide tackle for you.
A meeting place is agreed, where you meet with the guide.
We plan the fishing for you with respect to wind and weather.
We recommend and show you several good places in the area you want to fish.
We show you how to better your chances for success , by showing you the right fishing technique, how to read the water etc.
We cannot give you a guarantee for a fish, but you will be well prepared to fish on your own the following days.
You can have support in the following days in Go-Fishing.
You will in good time before the guide day receive a letter/mail with recommended clothing and tackle for the day.
Book your guide day early, to be sure to get the date you want. In the main season we will be quickly booked up.