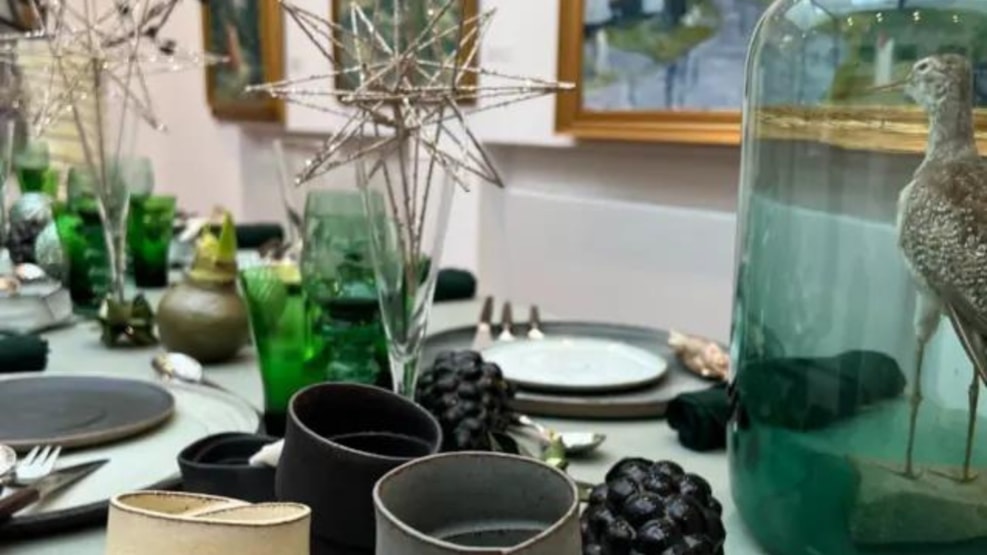 Exhibition: Christmas and party tables
From 11 November, the Johannes Larsen Museum invites you inside for decorated Christmas and party tables. The museum knows the homeliness and hospitality of the artists' home in the time of Johannes and Alhed.
Now in 2023, the guest exhibitor Lotte Freddie, former model, current fashion writer and editor and part of the "Verdensdamerne", will decorate a table in the Collection. According to Freddie, "Christmas is a celebration, and the Christmas table should reflect that. The table should be as festive as possible. Minimalism is doomed - it should be opulent, slightly unconventional and colorful, which can be achieved with different china, lots of gold, lights and Christmas red - in different shades. It should surprise and excite."
In addition, in the Collection, you will be able to experience Christmas and festive tables created by Pernille Sommer, chef at Kaffehuset, museum curator Lis Engelbreth and former museum curator Charlotte Jensen. We repeat the success from previous years and show a total of covers with very different materials and expressions. As a bonus, this year a children's table is also set with the help of artist and communication inspector Gudrun Heltoft, where the 6th grade from Hindsholm School sets their Christmas table.
Experience the atmosphere and let the Christmas magic happen. Perhaps you will be inspired for your own Christmas and party table? The tables can be experienced from the opening on 11 November to and including 5 January 2024.
Varnishing is open to everyone and takes place in the Collection at the Johannes Larsen Museum on Friday 10 November 2023 at 16. The table setting artists will be present and there will be refreshments.