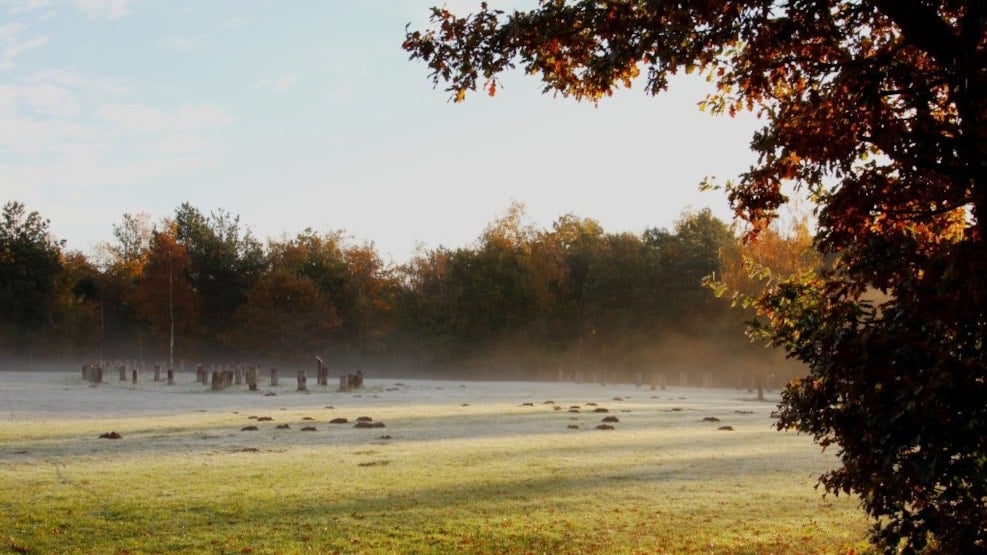 Bytoften
Bytoften is an archaeological dig site in the Sothern part of Langeskov. There you will find old remnants of towns, some as old as the Bronze Age. Today the place has been transformed into a grove with small cozy clearings, where signage marks selected houses from the Bronze Age, Iron Age, Viking Age, and the Middle Ages. It Is a perfect place for a nice walk. In Bytoften you will also find a reconstruction of a house, where it is possible to enter the house, since it functions as a place to eat your picnic as well.
If Bytoften piques your interest and you want to know more about what findings have been found there, the Viking Museum Ladby has some of the finds on display.
How to find Bytoften.
If you come from the highway, use exit 47 Langeskov. After the exit, turn south, away from Langeskov. At the roundabout, with a sculpture in the middle, you take the first and only exit. At the end of the road, you turn left and then immediately on your right, you have the parking lot to Bytoften.