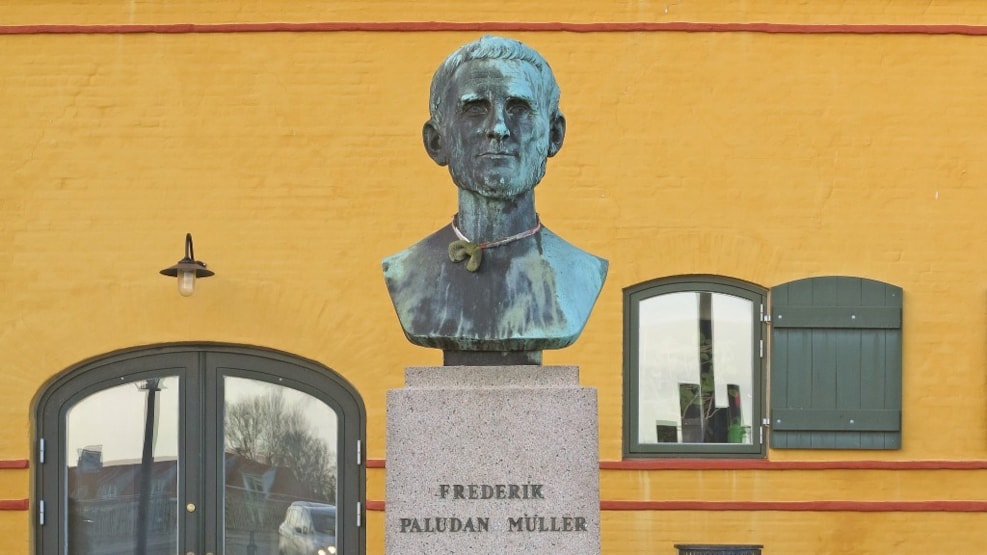 Bust representing Frederik Paludan Müller
Frederik Paludan Müller was an author and perhaps best known for his novel in verse "Adam Homo". His father was a vicar in Kerteminde.

He was born in February 7 1809 and 100 years after the bust was erected. It was executed by professor H. Stein in bronze. Size: 100 x 80.

The bust is placed by the bridge.