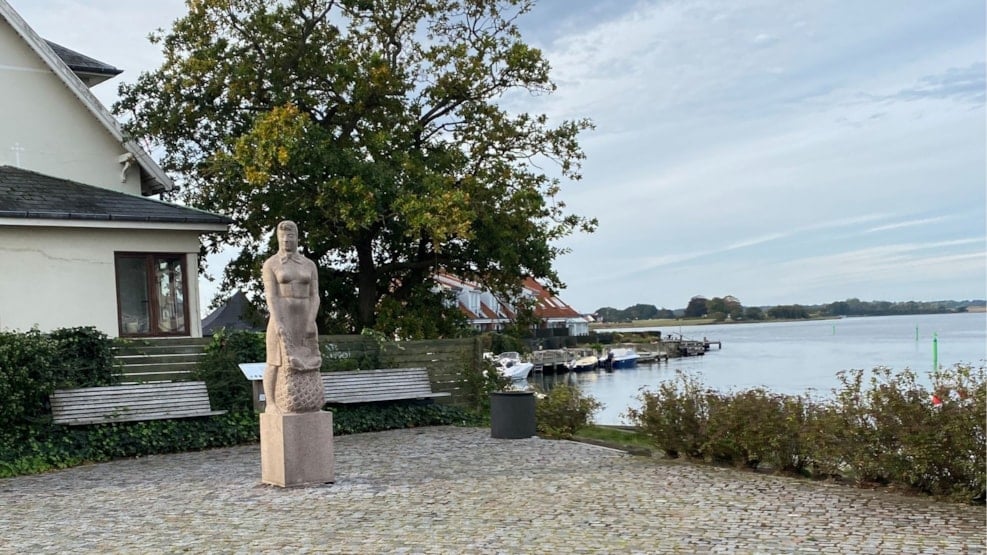 Amanda
From a Play's Character to the Symbol of a Town

People leaving the theatre after the musical "Harper in the Air" during the winter of 1893 usually hummed the song "My Amanda was from Kerteminde" with a slight smile on their lips. An enticing, slightly monotonous song you couldn't help remembering and a text that reminded you of Amanda's beauty and charm and hid the fact that she had betrayed her fiancé.
What had started as a minor song became an acknowledgement to Kerteminde's young women and soon after a symbol for the little fishertowns's energetic youth.

Today a statue of Amanda by sculptor Robert Lund Jensen can be found by the bridge Langebro of Kerteminde. Amanda's real name was Sofie Kragh and she was quite the opposite of a common fisher girl. Already at the young age of 20 years, she was a successful actress at the Nørrebro Theatre in Copenhagen. The song resolves around her life and a quite trivial love story, where she betrayed her fiancé with a young student. One hundred years ago, that kind of behaviour could not go on unpunished and her reputation received an ugly stain. But that was far from the reason why she died in 1911 at the early age of 40.