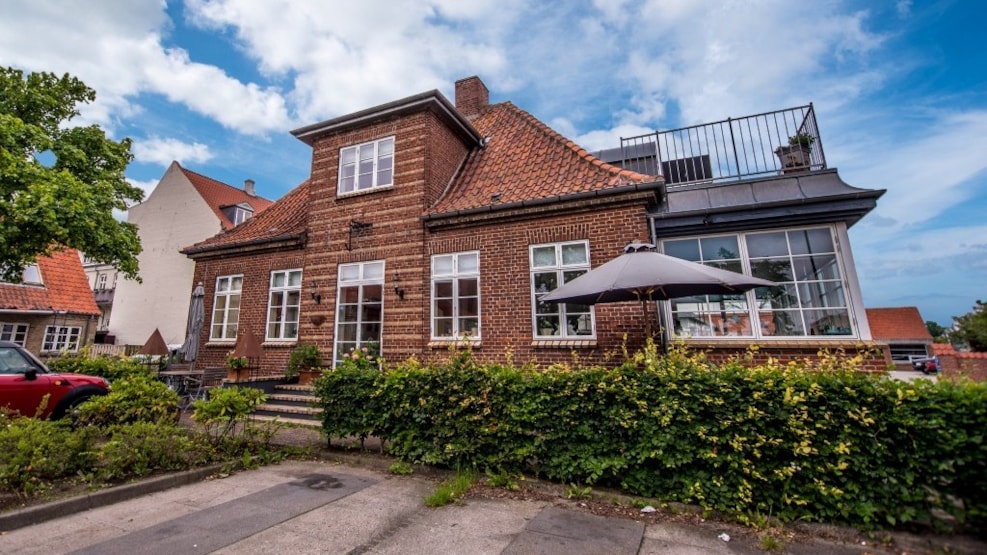 Kerteminde Bed & Breakfast
Kerteminde Bed & Breakfast Hotel is located in the former unique Seaman's home.
The hotel has been completely renovated, and the cozy house has rooms of a very high standard. 
Here you have the possibility to experience the town Kerteminde, and its old harbor and fishing area.
Facilities:
Luxury rooms in different sizes and prices.
Sea view from two of the rooms.
6 double room with good mattresses, duvets and pillows.
Cozy living room with a beautiful view of the old harbor.
Dining room with a nice view of the sea. This is where the breakfast buffet is served.
Good indoor climate and high cleanliness.
Wireless internet access in all rooms and living rooms.
Flat screen TV with international channels in all rooms.
Coffee and tea facilities and private washbasin in every room.
3 classy bathrooms with five showers in total.
Free parking right next to the door.
Nice big terrace with view of the sea and harbor.